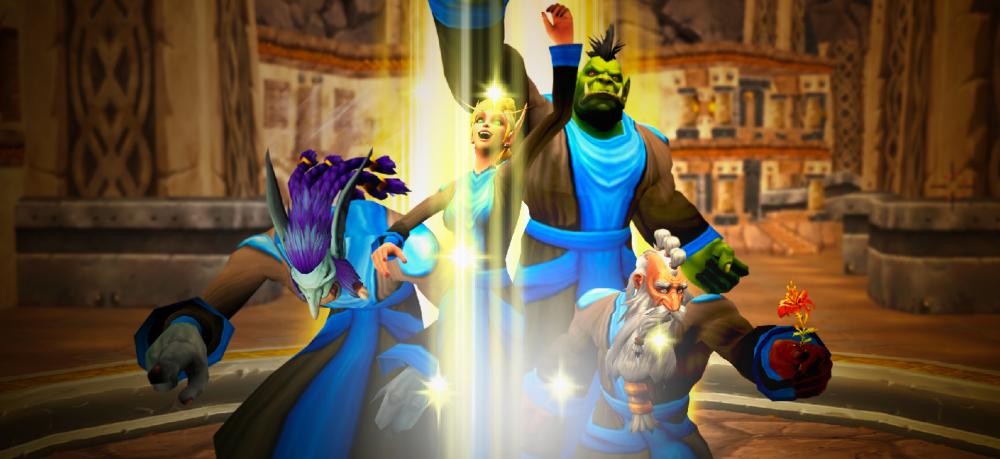 Greetings!
The Firestorm International Staff is currently looking for Game Masters! Here you can see the state of recruitment for each expansion:
Oribos, our Shadowlands realm : OPENED
Sethraliss, our Battle for Azeroth realm: OPENED
Sylvanas & Greymane, our Legion realms: OPENED
Garrosh, our Mists of Pandaria realm: OPENED
 
What is a Game Master ?

A Game Master's role is to help players, to guide them in their journey and to make sure that everyone's stay on Firestorm is as pleasant as possible, by making sure that we all respect the rules, and each other.
You will thus be a support for the whole international community in game, and on the forum.
Prerequisites:
A good knowledge of WoW as a whole, but with a strong emphasize on the expansion you are applying on. 
Proper english skills, including a flawless spelling and the capability to follow and answer in a voice conversation.
Having a great level of patience and compassion when in contact with players!
Being at least 18 years old, and mature
Having a functional mic, and a valid discord account
A strong will to help, and being able to listen, not just hear!
Being able to organize and schedule your own time 
Being available at least 10 hours a week, regularly (if you can log 10h the weekend, but not at all during the week it won't do!)
Being able to work autonomously but also being comfortable talking with your team!
Will be a good addition to your resume:
Having a knowledge of GM Commands (Trinity / Mangos)
Having a GM experience, even on another server (if so, which one ?)
Anything that you can put forward in your application, that would make us chose you over someone else!

How to apply?
 
↓ If you think you would fit in the position, and wish to join the International GM team, please write us an email here: ↓
»   fsrecruitmentinter@gmail.com   «

Knowing and mastering everything isn't required! You will join a team of people with their own set of skills: diversity is a good thing!
When you send your application, the email must necessarily have:
In the subject, the proper expansion tag: [BFA] / [Legion] / [MOP] 
Your discord account username & tag. Example: Discord#1234
All of your Firestorm account emails
Your forum account name
The more information and details you provide, the better! It shows involvement, but also helps us evaluate your potential as individual, and within the team.

Telling us that you're motivated in two lines probably won't work out: we expect to get to know you a little bit when reading your application. To get some insight on you, your personnal experience and knowledge!

Your application will be reviewed and we will send you an email back with our answer, usually within a week. If it gets accepted we will contact you directly on discord to proceed with a voice interview in order to get to know each other better!

 
If you have any questions regarding the international GM position, you can send a private message to either Melfela#2038 or 'Pantoufle™#8984 on discord.
The International staff thanks you for your interest, and hopes to hear from you soon!